Some time around junior high I remember visiting a place akin to Heritage Park in San Diego and touring an old Victorian home. (Perhaps it was the Christian Home there. I really don't remember.) The thing that stood out to me the most was that the home still displayed the wedding photo of the lady of the house. Shortly before she married, her sister unexpectedly died. In remembrance and honor of her, the woman had two black stripes placed on each sleeve of her wedding dress to signify mourning during what would have otherwise been such a joyous occasion.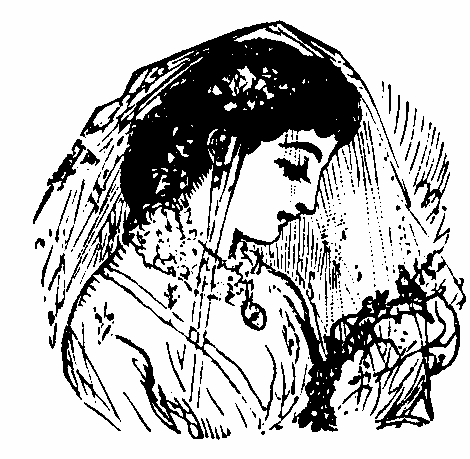 I returned home yesterday after two amazing weeks of being out of country, during which I experienced how much God desperately, deeply loves His people. After sharing some of my stories of the trip over breakfast, I was told that while I was gone my grandpa had an accident and died. The grave-side service was last week.
I feel much like that bride.
Emotionally, I feel filled with this chaotic mixture of excitement and expectation combined with deep grief and a sense of loss. Yet, when I think about it I also can't escape how much death is like a wedding. Scriptures describe Christ as a
bridegroom
and we, his people, as his bride. We march down the aisle of life to meet him at the alter where he takes us and lovingly joins us for all eternity. We all die. What a blessing that my grandpa had Christ to meet him at the end of his march.
When describing him, I often said, "My grandpa is a super hero." To be honest, aside from how many times he cheated death, he lived a quiet life. But he left a great legacy. My grandpa was a giant among men with how well he loved.
Grandpa loved his farm (where he died).
He loved his trees.
He loved animals.
He loved God.
He loved his family - children and grandchildren.
He very much loved his wife.
He loved telling stories and sharing his knowledge.
He loved to laugh.
He had an unquenchable sense of curiosity for the world around him. He loved life.
Grandpa always had a twinkle in his eye and a smart aleck response ready for anyone and everyone around him. He had rough, strong hands after years of working in his orchard that readily clasped for a hug. He was an ornery old coot who did things just to get a response from people. He loved practical jokes. He was a father to many of us. And he will be dearly missed.
Yet, as one who also walks down the aisle towards death and the ultimate, loving uniting with Christ, I know that I will see him again some day in a time
when all our tears are wiped away
. In the meantime, in joyful, brokenhearted expectation, I march.